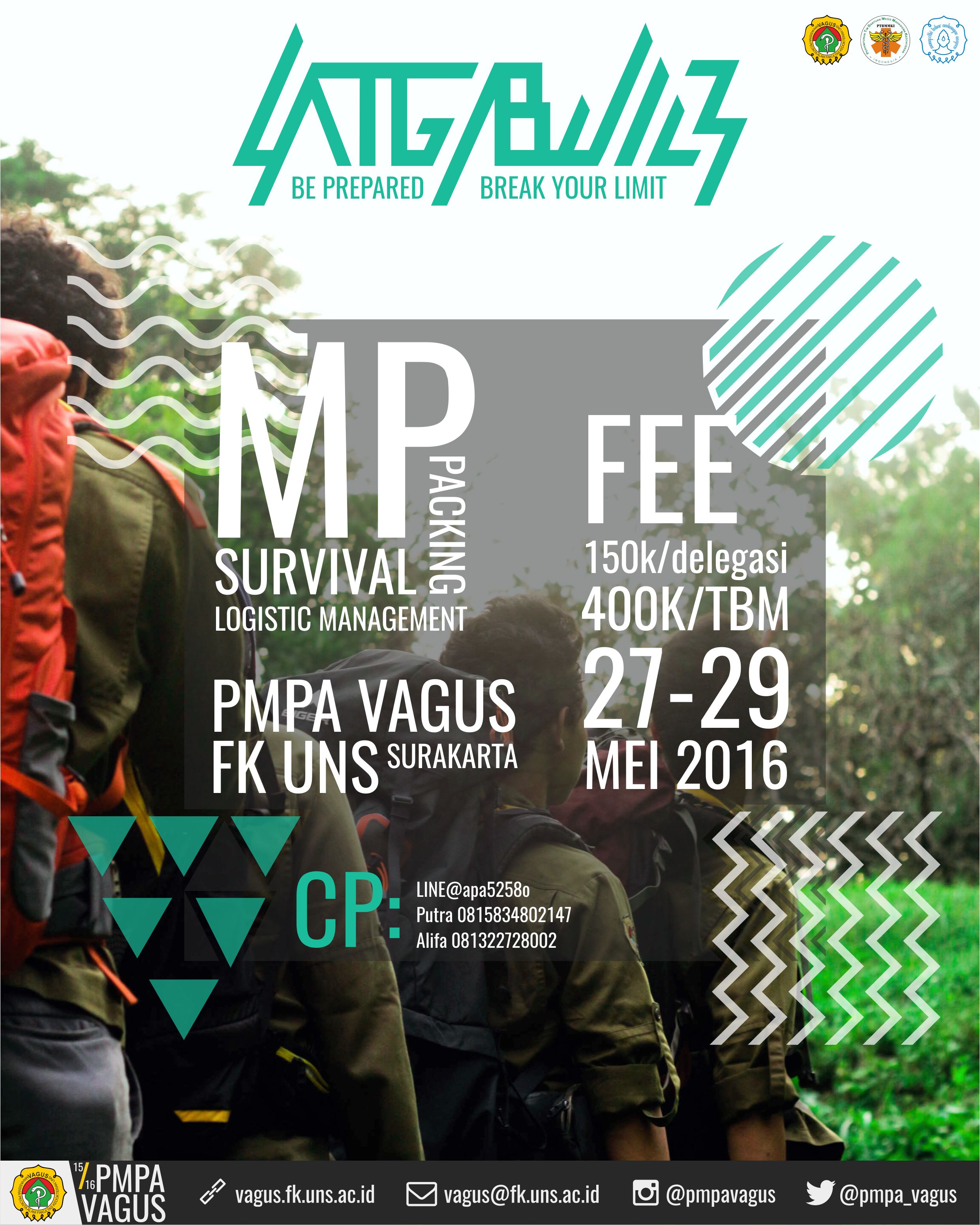 PMPA Vagus FK UNS Proudly present:
Latihan Gabungan Wilayah 3 PTBMMKI
"Be Prepared, Break Your Limit"
Will be held on 27- 29 Mei 2016.
Sebuah event tahunan PTBMMKI Wilayah 3 yang pada tahun 2016 ini akan dilaksanakan di kota dengan julukan "The spirit of Java" .
Besar harapan kami untuk dapat menyelenggarakan acara yang sukses dan bermanfaat bagi semua pihak, baik delegasi maupun panitia.
So, be there guys!!
Link proposal bit.ly/LATGABWIL3
Link formulir bit.ly/formlatgabwil3
More info:
@apa5258o
Putra 081584802147
Alifa 081328999702